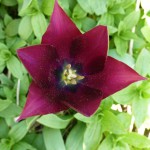 Ishbel MacAskill Memorial Concert
Thursday 16th June at 7.30pm at Eden Court Theatre, Inverness.
Tickets are free and can be collected at the Theatre or reserved/sent out to you by phoning 01463 234 234. It will be a very special evening when family and friends will be paying a musical tribute to a very special woman.
More detail in this article:
A MEMORIAL concert for Lewis Gaelic singer Ishbel MacAskill is to be held in Eden Court on June 16.
Acts performing include Good Question, a group of students from Plockton's National Centre of Excellence in Traditional Music featuring Ishbel's grandson, Charlie Grey.
Also in the line up are Arthur Cormack, Dougie Pincock, Sheena Wellington, Elspeth Cowie, the Mackenzie Sisteres, Duncan Chisholm and Emma Christian and more are to be confirmed.
The event is free and so far more than 400 tickets have been booked.
Ishbel was orginally from Point and was a stalwart of Gaelic langugage and culture.
http://www.stornowaygazette.co.uk/lifestyle/lifestyle-leisure/ishbel_macaskill_memorial_concert_1_1641818