Bliadhna Mhath Ùr, everyone! (Better late than never…)
This month I've compiled lists of words collected so far which are connected to food and drink, and to the body and ailments. (No cause and effect relation intended!) Any more on these topics gratefully received, along with anything else domestic – the home, house, garden, clothing etc.
Mòran taing to all informants as usual.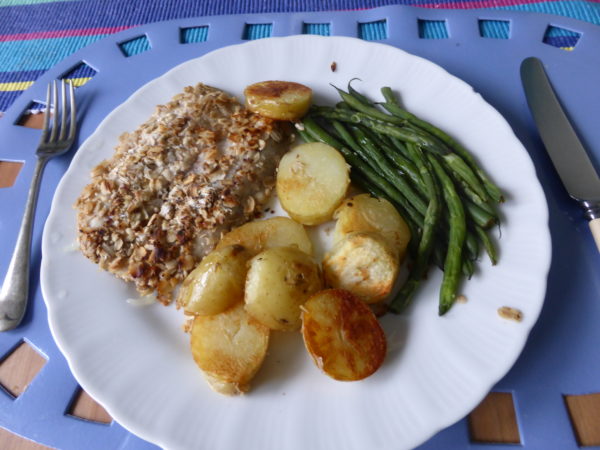 Food, drink
Strupag – a cup of tea and usually a scone or something with it (srùbag, sdroo–bag)
Marag – pudding , but only black or while pudding, not a dessert
Snatach, snàdag – a drink at New Year or in celebration. let's have a wee snàdag (snàthdag, snaa-tag – a nip)
Myshaks, meissachs, màishacks – sweets, cakes, fancy foods, wee treats (prob. from maiseach, my-shack – lovely)
Too keen on the màiseachs – too fat
Sleeshuck – fried slice of mashed tatie (sliseag, slee-shack – a slice)
Spartag – a ball of mashed tatie
Sgadan is buntàt' – herring and taties
Smoosheen – eating sth juicy. Smoosheen away at sth (smùiseach, smoo-shach – juice, smuisich, smoo-sheech – suck juice from)
Aran kork – oatcake (aran coirce, literally bread of oats)
Snehp – turnip (sneap, snape) – related to neep.
Grekatan – tiny little anything esp. taties, fish, person (poss. from grìog -tiny particle; grìogag – bead, pebble)
Eenyan – onion (sometimes Scots ingan, as in Ingan Johnnie – a Breton onion-seller who came round annually on his bike selling strings of onions, in my childhood; Gaelic uinnean – ooy-nyan) More about Ingan Johnnies here: http://lookingforjohnnyonions.blogspot.com/2011/08/monsieur-quemeners-onions.html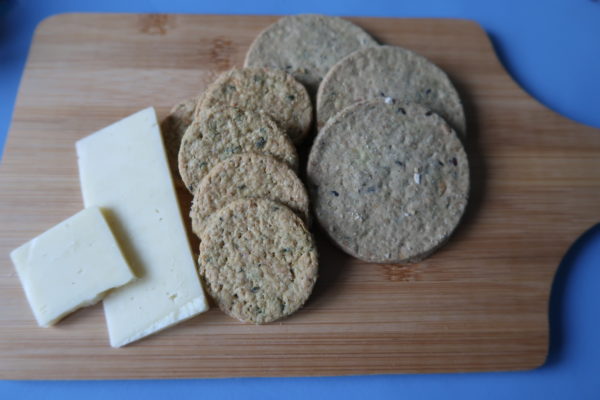 Body, ailments
Toochan – a dry cough. I've got the toochan, a touch of the toochan. (tùchan – hoarseness)
Foo-shun, I've no foo-shun, energy. (poss. from old Gaelic fuis, foosh – active, thrifty)
Fyown – feeble, lacking in energy (we've met this one before, prob. from fann, fown – weak, or feann, fyown – diminishing, weakening)
Aikin – It's no but an aikin – trouble, problem. (èiginn, eh-keen, distress, emergency)
Aikinack – aching, in distress. I'm no but aikinack. (èiginneach, eh-keen-yach – in distress)
Nyah-lach – peely-wally. Awful nyahlach-looking. (neulach, nee-a-lach – cloudy, pale, ghostly)
Maynach – middling. Och, I'm no but maynach. (In answer to How are you? Associated by myself and various others with elderly ladies wanting a bit of sympathy!) (meadhanach, mayanach – middling)
Troo-ow – ill, poorly. He's pretty troo-ow. (truagh, troo-ugh – wretched)
Cra-ow – describing someone with multiple ailments, generally poorly. (poss. shortened from crannda, crown-ta – frail, decrepit)
Shiatic – I'm bad with the shiatic – meaning rheumatism, but clearly from sciatica, pronounced in a Gaelic way (siatag – shee-at-uk)
I've got jayruns / geeruns in my fingers – icy tingling (poss. from deigh, jay – ice)
Bucags in your hair – nits, lice (source of shame). (poss. from bùc, boochk – a bulge > bùcag – a little bulge; or from bògas – a bug)
scràb – scratch; if itchy you'd be scràb-ing. (sgrab –scratch)
Speilac – splinter (spealg, spellac), which you might get in your
Creenie – wee finger – Scots, from Gaelic crìon – diminutive.
Tawin – backside (tòn – tawn).
Boug – belly (baghan – approx. buggan – pot belly)